author, teacher, everyday mystic
The Synchronicity of Love
"I absolutely LOVED this book! John has found something remarkable; a quiet careful humbleness that a lot of people who write spiritual books often don't seem to possess. It's wonderful, genuine, deep, and when I say "ordinary", I mean that in the very best sense of the word. There is no pretense of grandeur, no tackiness, just a genuine desire for self-understanding, and a confession of remarkable experiences with Kundalini energy!  He's written some of the best descriptions of this that I've read anywhere. 
"Some books are capable of transmitting the wisdom contained within them, they come alive in your life, and are more than just ideas to think about, they seem to teach you things you didn't know you needed to know, and this book is one of them.  I couldn't put the book down and read the whole thing in a day. Please do yourself a favor and pick up a copy, it will bring some magic into your life for sure".  
Chandira Hensey ~ Seattle, WA

The Synchronicity of Love
 

was nominated as a Foreword INDIES Book Award finalist in the 2022 Mind, Body, Spirit category! Foreword has been doing reviews of independent books for 25 years now.
"We are thrilled to announce the Finalists for the 2022 INDIES Awards! The submissions we received this year were exceptional, and the selection process was highly competitive.
"After careful consideration by our editorial staff, we have selected the top books in each category, representing the very best in independent publishing.
"Our awards have a long-standing reputation for celebrating the best in independent publishing, and we are proud to continue this tradition.
—Christopher Nesbit FOREWORD INDIES Awards Director—
John David Latta is a mystic, author, teacher and successful founder and CEO of a multimillion-dollar consumer products company. In his first book, The Synchronicity of Love, he shares his extraordinary stories of the radical transformation he underwent when he began to follow the path of the Heart Center with sincerity and earnestness. His stories inspire, uplift, heal, shock, unite, awaken and transform. John also teaches intimate workshops on leadership, healing, transformation, love, synchronicity, wisdom and awakening that unite and expand human experience. He lives with his wife Wendy in Redmond, Washington.
"
Build your house of safety with determination. Then take it all apart with joyful trust.

"
– JOHN DAVID LATTA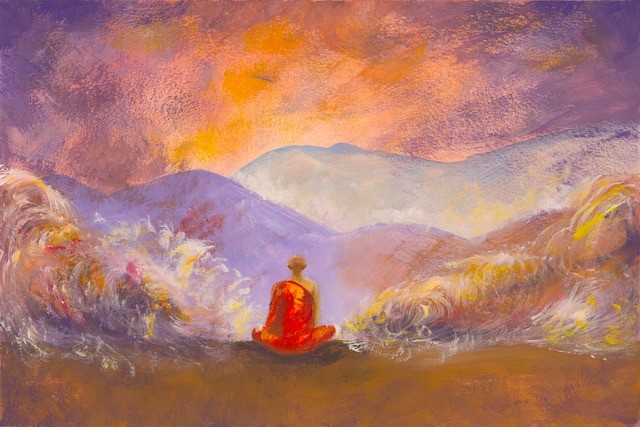 I am in a large classroom with many other students. The class is entitled "The Mystery of Inner Peace". Our teacher is a woman - tall and elegant - and she has a sort of knowing wise smile. She has posted a problem on the blackboard and has asked us all to "solve for...
read more
I'm at a concert and the band performing is called "Electric Frog". The lead singer is wearing what looks like one-piece chartreuse colored pajamas covered in what look like little aliens or kewpie dolls who are all smiling, with eyes closed and swaying to the music....
read more
I am out in a remote desert area that looks a lot like the surface of the moon. There is no vegetation that I can see. Just rock and dirt and dust on a hazy gray day. Except next to me on my right is a small lake. I walk alongside the lake, and even the lake itself...
read more
Get Updates about New Releases, Upcoming Events, and Workshops